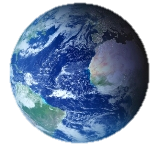 A certified, faith-based practical training
in psychosocial symptoms and basic treatment interventions
designed for
clergy, religious teachers, and religious studies students

Amman, Jordan
Certificate Program Conducted and Sponsored by:
Michigan State University, Dept. of Psychiatry
Common Bond Institute, and
International Humanistic Psychology Association
Partner Event of:
Parliament of World's Religions  -and-  Charter For Compassion
This Training is part of an on-going training program that provides the following to aid religious leaders in assisting members of society they encounter experiencing psychosocial difficulties:
[A] Information on basic psychosocial symptoms and behaviors, including those related to trauma and severe psychological conditions, to assist in identifying and understanding symptoms and behaviors in individuals encountered by spiritual leaders and teachers, including individuals seeking help due to mental health needs. Mental health concepts and symptoms covered include issues such as trauma, PTSD, mood disorders, suicidal ideation, regression, alienation, addictions, family conflict, disruptive behavior in children, etc.

[B] Basic intervention responses and supportive counseling skills that can be quickly learned and helpful to use in assisting those showing trauma and emotional difficulties.

[C] Learning when a professional therapist is needed, and where and how to refer someone in need of more advanced treatment to locally available professional services (including local therapists trained in trauma and psychosocial treatment by Common Bond Institute through it's training programs).

[D] Discussing unique situations, issues, and challenges that come up for clergy and religious teachers in dealing with many who are suffering from psychological and emotional difficulties.
Participation is free and by invitation, intended specifically for invited clergy, religious teachers, and religious studies students.
All who complete the training will receive a formal Professional Certificate of Participation from Michigan State University, Common Bond Institute, and International Humanistic Psychology Association.
Held in conjunction with:
Social Health Care (SHC) training program
Annual International Conference on Transgenerational Trauma (Jordan)
~ PLEASE DONATE ~
to Support Our Humanitarian Services
Make a Tax Deductible Contribution in support of providing these critical services to refugees through our 501(c)3 nonprofit partner organization: International Humanistic Psychology Association (IHPA)

GlobalGiving vetted Organization since 2015
For further details Contact:
Steve Olweean, Director
Common Bond Institute
Ph/Fax: 1-269-665-9393  Email: SOlweean@aol.com
12170 South Pine Ayr Drive, Climax, Michigan 49034
Web: www.cbiworld.org